My kids and I get to review (for two children) the
Complete Home Learning Suite
from
Essential Skills Advantage
.
This is an online program to help aid or focus your child(ren)'s learning and is focused on students in kindergarten to sixth grade. This means, yes, tens of thousands of lessons that are interactive and help work with all kinds of different learners and learning styles.
This company isn't brand new- it has been around for over 15 years. It is designed for ANY kind of student.
Have a child that is behind?
Have a child that is gifted?
Have a child who likes to learn online?
Have a child who needs help with only one aspect of their math or English?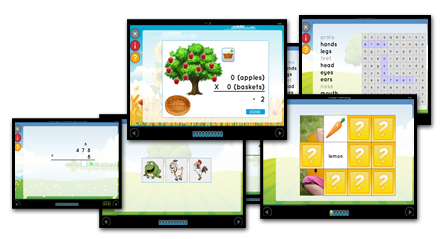 You name the question, and it can be answered likely with, "yes, this will benefit your child!"
One thing I am stoked about with doing this review for
Essential Skills Advantage
is that:
+ I can do it with more than one child
+ I can tailor to their grade levels and they don't have to start from a lower level
+ It can be done on the computer or the tablet
The one downfall is that in the midst of moving, my kids' tablets haven't been working a) because they keep losing their power cords *yes, that is a thing* b) they can't keep them charged when they do because there is something wrong with the charger. So, truth be told, I am glad I can have my kids do this on the computer.

I really liked that this seems to really help my kids stay focused. In a day in age when testing is the primary source of learning or rather being taught in public schools, I think that this is a definite good way to make sure that your child is getting taught what they need to be as homework and is done in a fun way.

So, don't think that this is just for home schoolers.

Schools around the nation even use this program for their students.


Of all the cool online programs I have reviewed....
This is definitely tops for me!
+ It is user friendly
+ Adaptable to student and parent
+ Incredibly thorough in the sub-subjects of the entire subject (IE: reading)
+ Comprehensive to what a lot of kids needs to be learning
Why is it tops for parents?
+ You are the teacher
+ You can evaluate the lessons they are doing and where they are getting stuck
+ You can generate your own report card with your own notes in it
+ This is perfect for the public school parents because where the school won't necessarily tell you where your kid is struggling, you will find out and help your child
+ This is perfect for home schoolers because you can use that report card for the state review and for your records for your child and is a great supplementation.
A Heck of a Deal... Yep! For only 99 cents a month...
you can add additional students! I totally swear I am not trying to sell you anything but as a mum who home schools and is on a budget, this is a huge plus. I am not sure about co ops and such but with three kids, it is helpful. I can honestly say that I can't find anything else like
Essential Skills Advantage
out there and I really like as do my kids!
Follow Them!