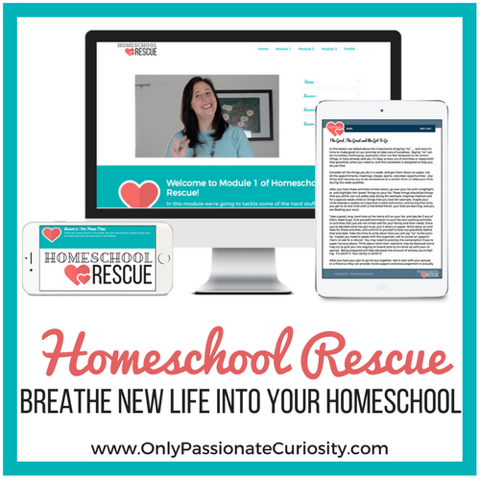 It is an honour to review
Homeschool Rescue
by former Home school Reviewer
Heather Aliano from
Only Passionate Curiosity
. What an amazing way to support her!
If you get the Home school Rescue--
don't forget to join her Facebook group here
!
From author:
"This product is for adults- It is written towards home school mothers in particular, with children of all ages. It's a course for Mom to work through, and my specific target customer is home school moms who are feeling overwhelmed or inadequate- this course is intended to encourage them and uplift them. This is an online program with lifetime access."
Seriously-- though!
Heather is genius with this because homeschooling is becoming more and more of a trend as we watch some the decline of some public schools around us. While the ones in my area are trending up, which is encouraging, they weren't for a long time. So we started homeschooling. We have stuck with homeschooling because it was familiar and the kids can work at their own pace, at least in theory.
With the rise in homeschooling so does the burn outs from mums across the country trying to be everything to everyone and trying to ensure that the education that their children receives not only meet but exceeds that of the public school system while the kids are getting to discover themselves.
Lately, I have to be honest in saying that it has been a struggle to not make homeschooling an all day thing. It isn't all roses and the presumptions that people make can be disheartening when all you are trying to do is get things done.
So, I am very excited about having this resource and the Facebook community!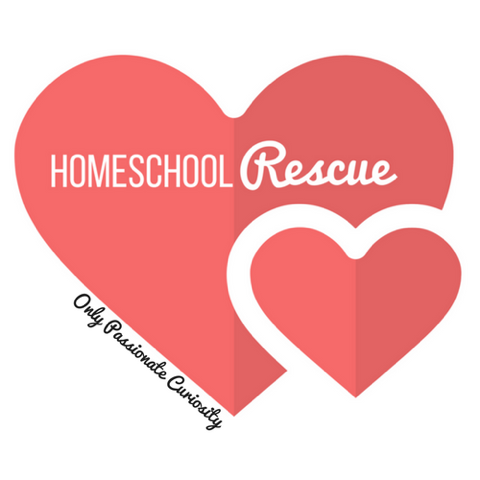 She is SO honest about the reality that we have to take care of ourselves first and even giving you the red flags about when you are depressed or when you are just completely burnt out! And how to tell the difference and what to do about it.
She gives you "permission" to be human and to realise that you need to take time for yourself.
Wow- she is so honest about allowing yourself to take a break when you need-- what a relief, honestly, to hear this from another home school parent!
She makes me feel so freaking relived.
She talks about screen addiction, taking breaks, how to be more productive and that is JUST the beginning.
You can download the audio or transcript so you can go back to it and not feeling like you missed it even though you just listened to it. Which I highly love. Because we are mums and we can forget things. Mummy brain is a real thing.
She gives homework at the end of each lesson to make sure that you are able to work through what is holding you back, what you struggle with and what you can do to make it better to be able to move forward.
There are 5 Modules
and they are as follows:
Module 1: Triage your homeschooling
Module 2: Time management system and organisation
Module 3: Curriculum planning and organisation
Module 4: Setting Students up for success
Module 5: Teaching Older Students
I really love the 60 day plan as well because it can give you what you need to do to get through the program in just a few minutes a day and without having to lay it out for yourself or do guess work.
You can truly tell this is put together by a home school parent themselves who just wants to help others. I am mostly definitely thankful for the chance to review this because I needed this more then Home school Review Crew knew and I think it is one big blessing for me! And I am also guessing for the other families reviewing it as well!
Seriously, if that hasn't convinced you to get this, then think about someone you love who is burnt out that can definitely use this. Because if it is not us, there is always someone who can use this resource.
I will definitely be going back and using this resource multiple times and I will suggest to all my friends! Thanks Heather!